Generally, when people hear the buzzword IoT (Internet of Things), they think of smart speakers, smart refrigerators, wi-fi thermostats, and other gadgets that aim to make our lives easier and more connected. Although those devices are indeed part of the massive growth IoT has seen over the last few years, the truth is that IoT expands far beyond household gadgets. Companies are increasingly deploying internet connected solutions to complicated business problems. Those devices serve in a surprisingly diverse set of roles.
This revolution in corporate IoT is an indicator that IoT is in a massive transition from its initial hype to monetization. Things like connected factories, smart elevators, smart parking meters, and even semi-autonomous vehicles are becoming common place. Microsoft and other companies are predicting continuing growth in IoT and are investing huge amounts of time and money into helping companies and individuals create robust, secure solutions to these futuristic challenges.
One of the fastest growing and most exciting fields in software is artificial intelligence (AI). AI has precipitated huge advancements towards the prospect of self-driving vehicles, advanced drone technology, and other autonomous systems. Over the years, the cloud has given us immense power to train and run AI models to solve complex problems, but sometimes, sending data to the cloud to run AI against it just takes too long. Things like self-driving cars or connected factories need immediate feedback in order to do their job. These kinds of workloads are best run on the "Intelligent edge" - the IoT device itself. Microsoft has created several technologies that allow running AI models on lower-power embedded systems with Azure IoT Edge. With IoT edge, cloud resources can be brought down to the edge to perform that time-critical work.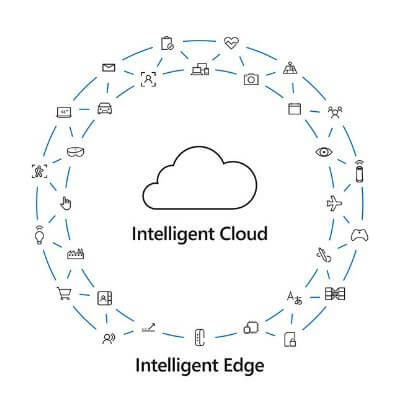 Secure management of devices is a challenge with IoT. Deploying updates to thousands or millions of devices is an enormous task. However, Microsoft is making it surprisingly easy to manage IoT solutions. They provide everything from automatic device provisioning and firmware updates all the way to complete turn-key solutions like Azure IoT Central. It has never been easier to manage IoT at hyper scale.
Security is IoT's greatest challenge by far. The phrase "Internet of Insecure Things" has been used around the industry to bring attention to the importance of the issue. When developing an IoT solution, there are a few bullet points that you must meet for your device to be "secure". Are your devices secure? Check out this link for more info: https://bit.ly/2MwGrNm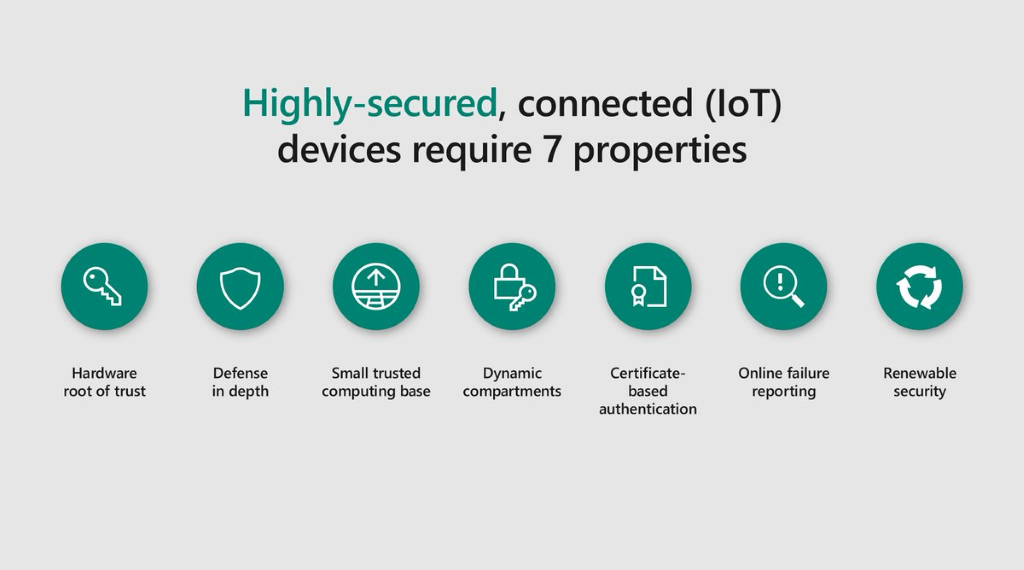 Microsoft's latest venture into IoT, Azure Sphere, provides a complete solution that meets all these requirements and has security baked into the silicon. Sphere is an excellent foundation on which IoT solutions can be built to automate security responses, keep software up to date, and tightly integrate with Azure to leverage advanced AI and analytics.
The number of connected IoT devices worldwide exceeded 7 billion in 20181 (excluding things like cell phones and laptops) and is expected to grow at a rate of billions of devices per year. The possibilities are virtually limitless on how IoT might alter the landscape of technology as we know it. Is your business investing in IoT?
Additional Resources
https://www.microsoft.com/en-us/research/wp-content/uploads/2017/03/SevenPropertiesofHighlySecureDevices.pdf
https://azure.microsoft.com/en-us/services/azure-sphere/