August is always a bittersweet month around Omnitech. We are sad to see our summer interns leave us, but we are also very excited for them to go back to their school with a different perspective on being a professional software engineer. We hope that their experience at Omnitech will inspire them to think differently when they are presented with challenges.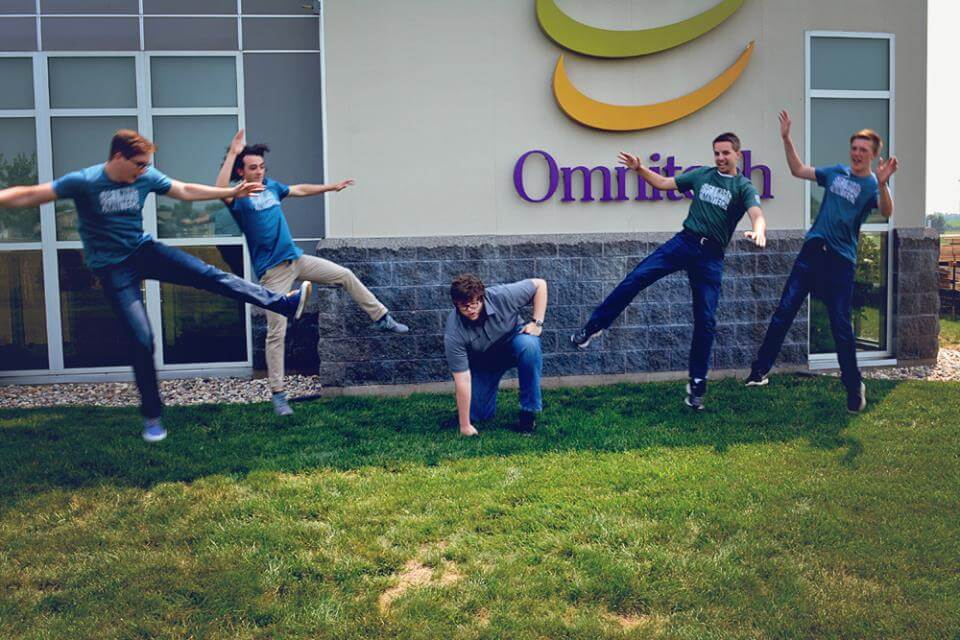 Last day goofing around
Our internship program at Omnitech grew this year as six interns joined us for the summer. Last year we hosted four interns, and we were excited to see one come back for his second year. We took this opportunity to expand our program to include a more advanced internship experience tailored to build on the knowledge from last year and continue to push them to grow by introducing new challenges.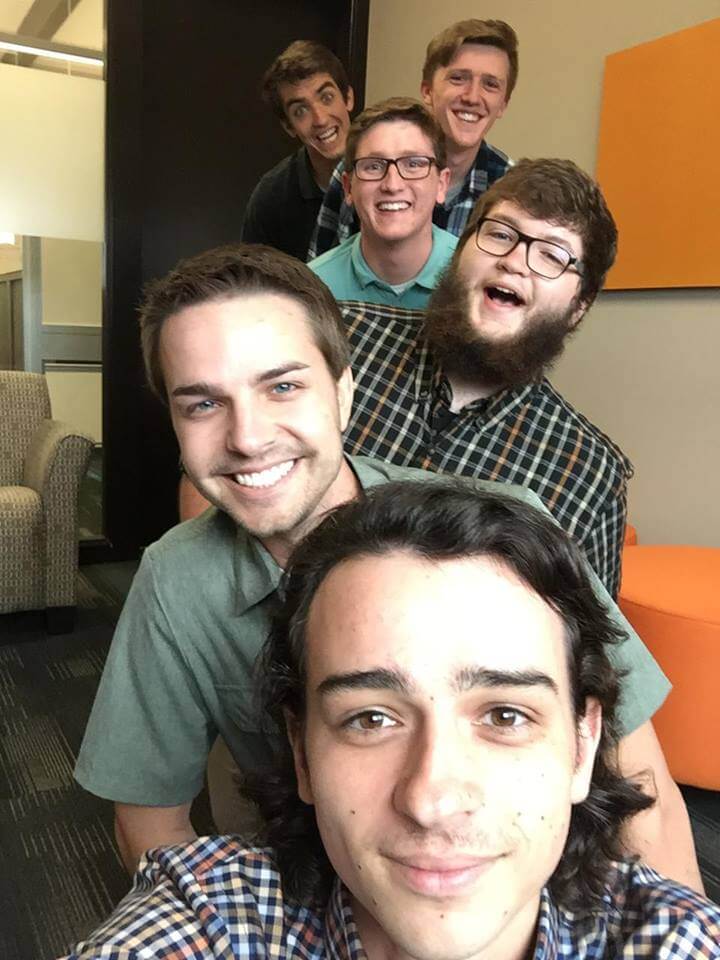 Creating a meaningful and challenging experience for our interns does not begin in spring. We are continuously brainstorming and discussing past intern feedback. By the time the interns arrive in June, everyone is excited to share what we have in store for the next couple months. By interacting with Omnitech software engineers through book discussions, code reviews, and a lot of team collaboration, our interns learn that software engineering is more than slinging code – it's about a lifelong commitment to professional growth.
If you want to read more about what our interns have to say, check out their blog posts:
Alex: https://www.linkedin.com/pulse/discovering-value-driven-product-development-omnitech-alex-davidyuk/
Andrew: https://www.linkedin.com/pulse/never-stop-learning-andrew-klaudt/
Dakota: https://www.linkedin.com/pulse/omnitech-community-dakota-ruelle/
Isaac: https://www.linkedin.com/pulse/learning-driven-internships-summer-omnitech-isaac-smith/
John: https://www.linkedin.com/pulse/far-beyond-summer-internship-john-townsend
Max: https://www.linkedin.com/pulse/my-omnitech-internship-experience-max-cruse/?published=t